Business Services
DCAA Compliance
Be sure you are compliant with the unique requirements DCAA, CAS and the FAR impose on your accounting. Our senior staff has over 100 years experience with government contracts and financial management both inside and outside the government.
DCAA Audits: Incurred cost audits, pre award audits, accounting system audits
Rate Development: Overhead, G&A, fringe, labor pricing
Allocations: Indirect rate pools, allocation bases, chart of accounts
Technical Proposal Support
We can assist you in the preparation of technical proposals in response to government RFPs. We have assisted clients for the past 30+ years. Our clients include hardware/software efforts (e.g. Northrop Grumman, Hydroscience) as well as large service contractors (e.g BAE Systems) and numerous small businesses. Our services include
Developing win strategy and setting up proposal outline, writing assignments, schedule, compliance matrix
Managing proposal effort from receipt of RFP through delivery including writing, review, pink team, red team, editing, production, and delivery.
Writing and/or editing sections of technical proposals including management approach, project plan, logistics support plan, manufacturing plan, QA plan, T&E plan etc.
Earned Value
Get help setting up your accounting system to support government earned value requirements. PDS personnel have extensive experience with project management and contract administration, including monitoring deliveries, evaluating award fees, evaluating invoices, contract closeouts, tracking data deliverables, monitoring contractor performance, and tracking costs vs budgets for level of effort and CPFF contracts. We are experts in Microsoft Project. We often conduct training classes on techniques for development of project plans and budgets, and tracking cost and progress and earned value.
Government Contract Seminars
Get smart on government contracts. We offer a complete training curriculum to help you understand the way the government awards contracts and what you need to do to comply with their methods and requirements. Courses are interactive and include take home instructional materials. Course completion certificates and CPE credits are provided.
The classes are one day seminars. They are given at various times during the year. Each seminar is $200/student ($350 for CPAs desiring CPE credits) and includes lunch. They include Power Point slides (take home) interspersed with interactive drills.
We go out with announcements in advance. If you desire, we will go to your site and do a special session. Generally, we recommend that these not have more than six students as the classes are interactive and I need to be sure everyone is staying up with the calculations.
Call or email Paul Baumann to get on our list for course announcements or set up a special session
Paul A. Baumann Jr.
703-691-2463
PBaumannjr@pdsincorp.com
Instructor Bio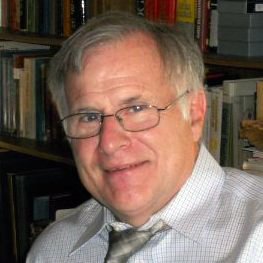 Mr. Baumann has 39 years of experience in government contracts, accounting, program management and business process engineering inside the government and in industry. During his government tenure he was nominated as NAVSEA engineer of the year from among thousands of engineers. He is owner and founder of PDS Business Systems and Services which is celebrating 25 years of providing government contract accounting systems and services to government and industry clients and is a member of Inc. 500. Mr. Baumann conceived, designed and built the Corp_ProSM DCAA compliant, internet based, accounting and enterprise management system for use by small businesses.